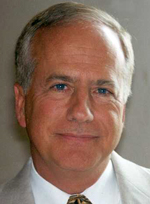 Christopher Cole Shoemaker, Ph.D. has a long and distinguished career both leading himself and as an aid, mentor, and trainer to high-level leaders globally. Additionally, Dr. Shoemaker has directly designed and led more than 60 senior leader seminars to high-profile leaders and teams around the world.
Dr. Shoemaker worked as Vice President for Strategy at a Washington D.C. global business responsible for the long term development of the company's programs for peace building, democracy transition and support to national security establishments in the United States and abroad. Prior to this, he was Director, Force Integration, Federation of Bosnia and Herzegovina where he was responsible for the development of the most senior political leaders and institutions.
For more than 20 years, he served in the United States Army. He was commissioned in the Field Artillery in 1971. His initial assignment was in Berlin, Germany, where he served in the line, then as the Aide-de-Camp to the Commanding General. He later commanded a firing battery at Fort Sill, Oklahoma and then moved to Washington to serve on the staff of the Assistant Secretary of Defense for International Security Affairs. In 1979, Shoemaker joined the staff of the National Security Council at the White House where he served both Presidents Carter and Reagan as an advisor on defense and Middle East policy.
In the following years, Shoemaker commanded an artillery battalion and then the 1st Armored Division Artillery, both in Germany. He also served as Special Assistant and Speechwriter to the Chief of Staff of the Army and was the warplans officer for General H. Normal Schwarzkopf. His final assignment was as Chief of Staff, U.S. Army Field Artillery Center and Fort Sill.
Shoemaker received a Bachelor of Science from the U.S. Military Academy at West Point, and a Master of Arts and PhD from the University of Florida. He is the author of several books on international relations, including Patron-Client State Relationships, The NSC Staff: Counseling the Council, Structure, Function and the National Security Council (Strategic Studies Institute, and Civilian-Military Cooperation in the Prevention of Deadly Conflict. In addition, he has published numerous articles on national security and has recently completed his first novel, West Exec. He is a member of the Council on Foreign Relations.
His awards and decorations include the Defense Superior Service Medal, the Legion of Merit, the Defense Meritorious Service Medal, the Army Meritorious Service Medal, the Army Commendation Medal, and the Army Achievement Medal. He is a member of Phi Beta Kappa.
Dr. Shoemaker's consulting specialties are leadership and strategy.