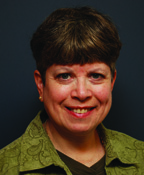 Rita L. Banner has more than 30 years of experience as business leader, advisor/mentor, and educator in the State University of New York's college system, working with a diverse population of full and part-time students including the returning student group, comprised of individuals from all levels of professional life.
Ms. Banner served successfully as Director of Admissions at the State University of New York's Dutchess Community College campus where she ran the college's extensive admissions staff and services. She also taught college classes in American Government, American History, Group Dynamics, Behavioral Science, Education, and Student Success, using on-line, hybrid, and traditional modes of instruction.
Additionally, Ms. Banner facilitates workshops and works individually with clients in the areas of conflict resolution, diversity training, interpersonal communication, time management, team building, leadership development, and advanced education planning.

Ms. Banner is a graduate of Vassar College and has Master's Degrees in Public Administration (with a major in Organizational Development) from The American University in Washington, DC, and in Political Science from The City University of New York.

She is the recipient of the Dutchess County Counseling Association Meritorious Service and Counselor of the Year Awards, the New York State Counseling Association Professional Service Award, the State University of New York Chancellor's Award for Excellence in Professional Service, and the SUNY College Admissions Professionals "Admissions Profession Award." She also received the YWCA "Salute to Women Award.
Ms. Banner currently runs her own educational consultancy, is a part-time instructor at a community college, and is available for training facilitation assignments in the corporate sector.